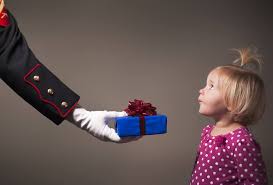 This year we participated in the nationwide
Toys for Tots
campaign.
Toys for Tots is an organization put on by the U.S. Marine Corps Reserve to collect new, unwrapped toys during October, November and December each year, and distribute those toys as Christmas gifts to less fortunate children in the community in which the campaign was conducted.
They do this to spread a message of hope to less fortunate children all around the United States.
We couldn't be happier to join up with them and share in spreading of that message!
With the help of our other sister dealerships, we collected over 750 toys including a large donation of bikes, scooters, and board games.
We couldn't be more thankful to all of our employees and customers for their generosity this holiday season. Knowing how many smiles were brought to kids across the country makes us extremely proud.
We can't wait to see if we can reach 1000 toys for the 2018 Holiday Season.