Toyota Camry, Corolla, Prius among best-selling cars in U.S.
Best-selling Toyota cars available now in Whittier CA
We're number 1! And number 2. And also, number 14. That's right, Toyota has 3 of the top-15 best-selling cars in the U.S. in 2021 – including the top 2 of the Toyota Corolla and Camry. Read more to see why Toyota cars are so popular.
---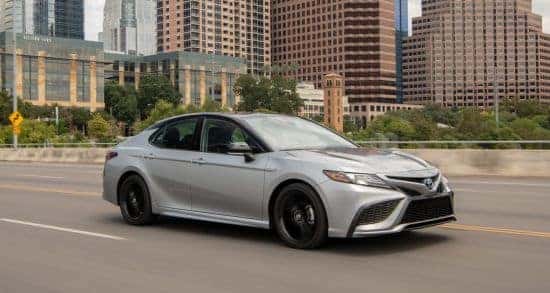 ---
No. 14 – Toyota Prius
The Prius is no stranger to any list of best-selling vehicles, and for good reason! Prius delivers exceptional fuel economy, excellent reliability, smooth handing – all in a must-have hybrid hatchback. Add a roomy interior and a sizeable cargo area, and there's no wonder why there's so many Prius models everywhere on the road today.
---
No. 2 – Toyota Corolla
Since 1966, the Corolla has delivered safety, fuel-efficiency, comfort, and style in a well-equipped, inexpensive compact car. The all-new 12th generation features a sedan and hatchback version for even more versatility.
---
No. 1 – Toyota Camry
Placing at No. 1 for good reason is the Camry, the crown jewel of Toyota's lineup. With standard safety technology, straightforward infotainment controls, and potent engine options, the Camry is available in 12 different variants including the Camry Hybrid in a number of trim levels and the sportier V6-powered Camry TRD.
---
Ready to get behind the wheel of the most popular cars around? Shop our new Toyota online inventory.
Source: Newsweek.com